Team Tiki Tank had a huge success in our first trial run at the Critical NW festival in WA.  There were a lot of lessons learned on what worked well and what needed improvement.
High level priorities before Burning Man:
Treads to be controlled by the Vehicle speed sensor
More Lights – Addressable and non.
Better shade
Working Passenger door
Generator cover
Weld speaker mounts
Redo all wiring / Pre-run all cables
Paint
Decorations
Full photoset available here: http://www.flickr.com/photos/divide/sets/72157634776252833
Some Photos from the event (Click for larger version)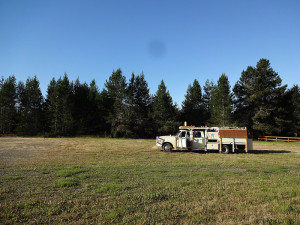 Arriving on site, fully packed up with camp gear
First day of the build. No lights installed yet
First tests of the lights installed.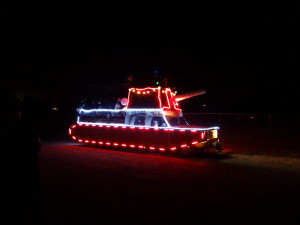 Improved lighting once Seth arrived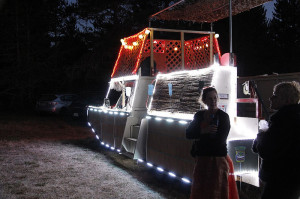 Close up pic with Tiki textures visible at night